What is
ISO 20000?
ISO 20000 is a set of standard requirements developed by the ISO/IEC complemented by ITIL framework defines a Service Management System (SMS). A SMS is a set of policies, procedures and processes when integrated and executed in process lifecycle approach provide a service management operational infrastructure that enable organizations capability to deliver the services of high quality to the customers and enhances effective and efficient operations.
ISO/IEC 20000 stipulates requirements for a service provider to plan, establish, implement, operate, monitor, review, measure, maintain and improve SMS continuously. The SMS requirements embrace design, transition, delivery and improvement of services to fulfil agreed service requirements. ITSM is compatible with other standards comprising quality management (ISO 9001), information security management (ISO 27001) business continuity (ISO22301) and risk management (ISO 31000).
ISO/IEC 20000 consists of several parts:
ISO/IEC 20000-1:2011 (Part 1) is the formal specification that states the requirements for a service management system.
ISO/IEC 20000-2:2012 (Part 2) Provides guidance on the application of service management systems, including best practices for service management processes within the scope of ISO/IEC 20000-1.
ISO/IEC 20000-3 (Part 3) contains guidance on scope definition and applicability of Part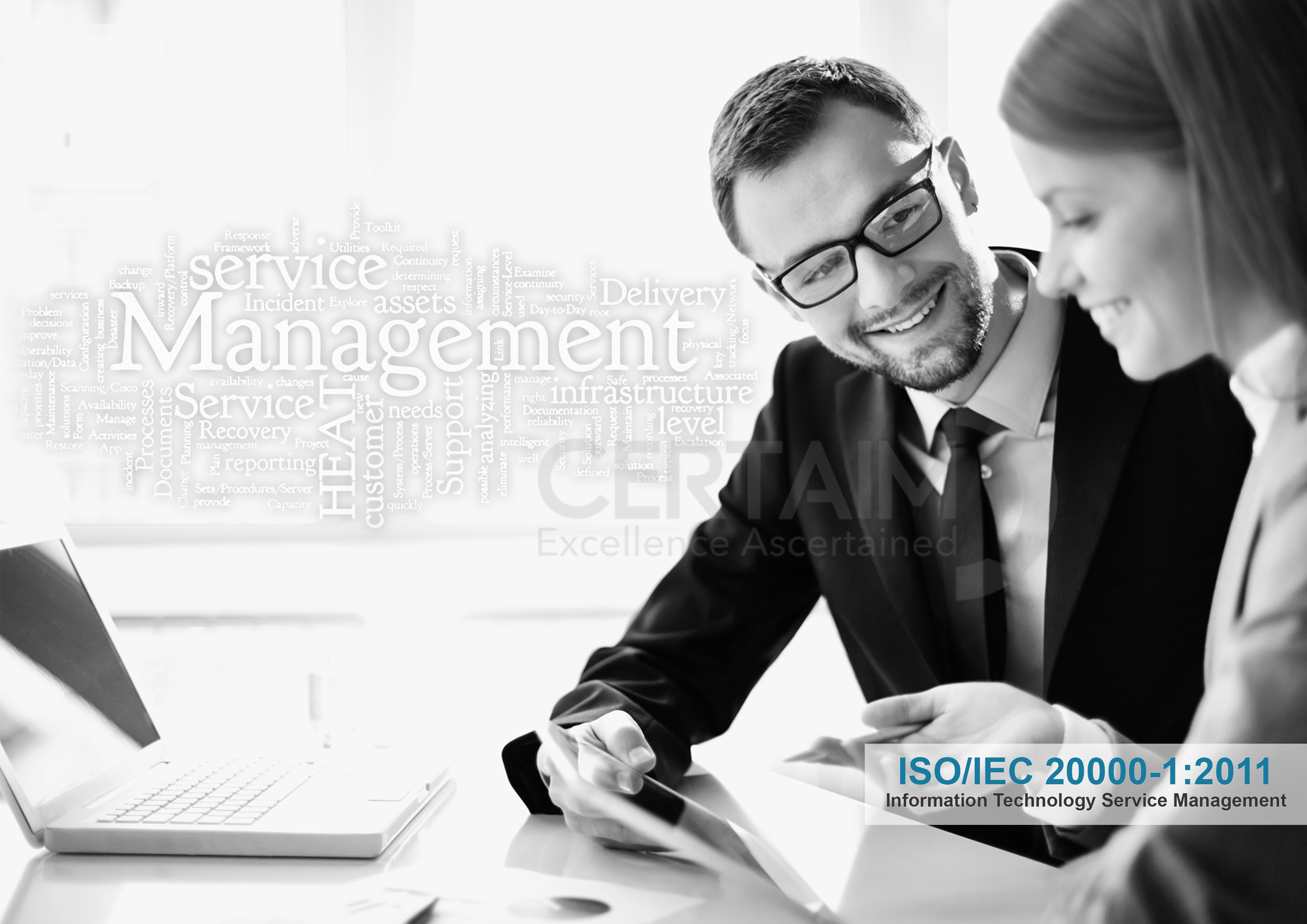 What benefits
can an organization reap?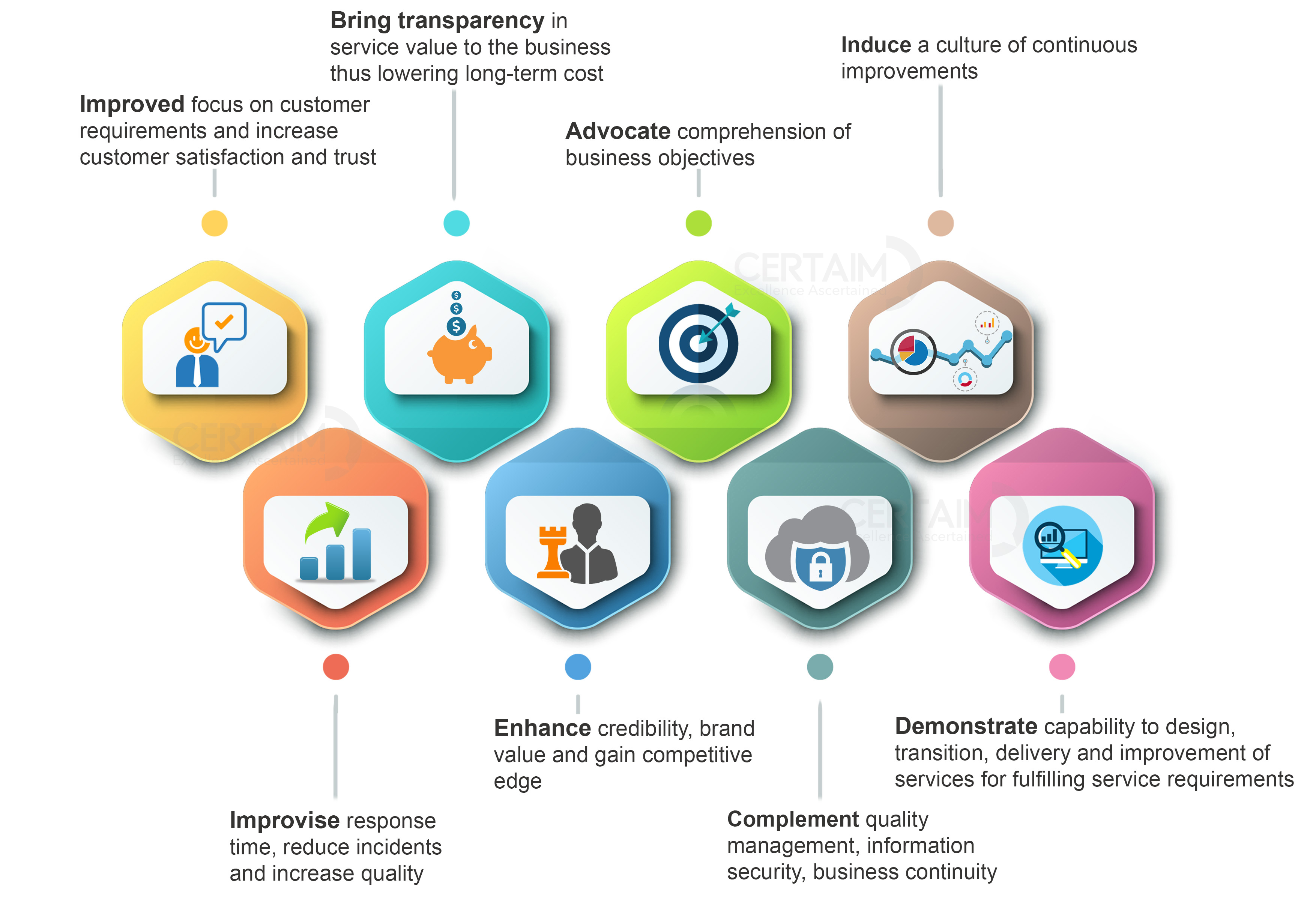 ISO 20000-1:2011
Certification approach methodology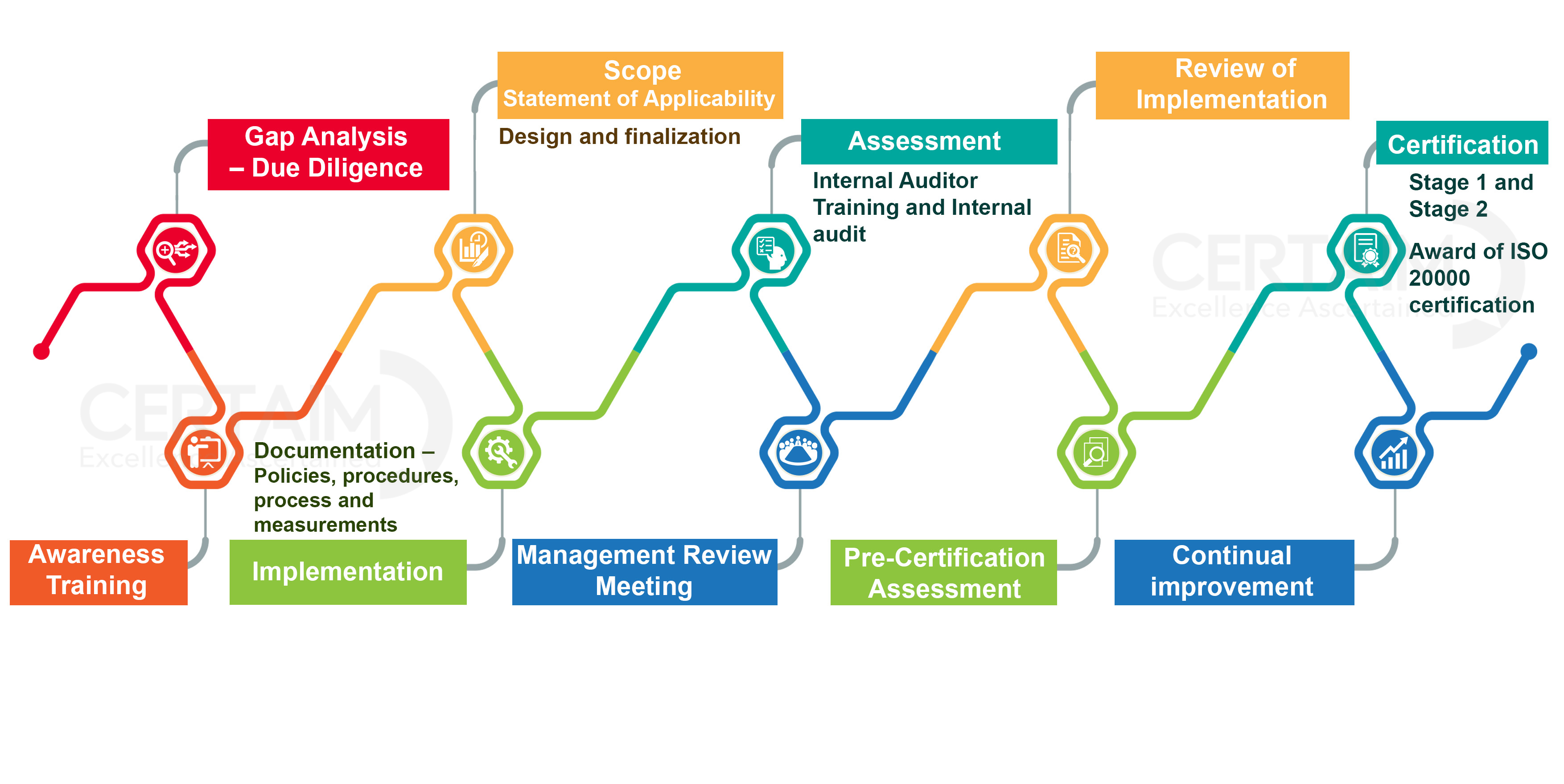 Why
Choose Us
Easy Audit provides unparalleled guidance on audit, review, and other financial assurance
and attestations matter in a cost effective way without draining your internal resources.